News
 Interpack Processing & Packaging Show
May 7-13, 2020 Dusseldorf, Germany
https://www.interpack.com
---
Press Release­ December 18th, 2018

New Product Business Announcement: Nature Knows Inc.
Fresh Healthy Snacks, Good for you and Good for our Earth with NEW 100% Compostable Bags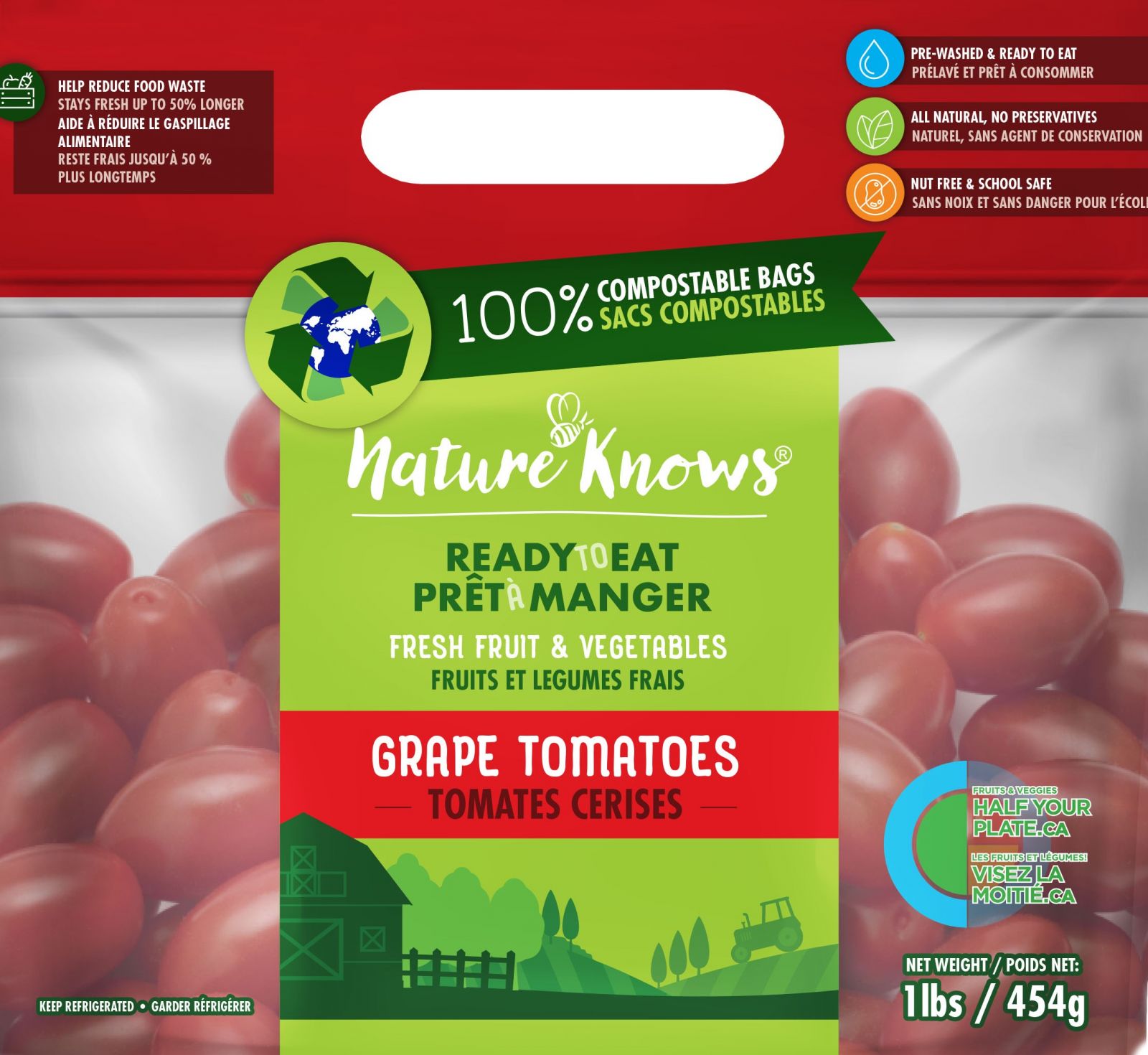 Nature Knows  is excited to announce their new line up for Retail and Foodservice 100% Compostable packaging. With DUX Grand Prix­People's Choice Awards unveiling the candidates for new innovation,  Nature Knows has proudly been nominated.  
Click to read the full press release
Congratulations Nature Works!  BI-AX Is proud to supply Nature Knows with Evlon compostable film for their packaging needs.
Ingeo Newsletter Volume 14, Issue 5 September 2019
How Commercial Composting Works!
Video by fellow New Plastics Economy participants Novamont, PepsiCo, and Unilever does a really great job of explaining how commercial composting works, the high standards/testing that goes into certifying products as compostable, and how littering is not composting. Take a look!
PepsiCo notes:  PepsiCo is working to make our packaging 100% recyclable, compostable, or biodegradable by 2025. So, what is compostable packaging? How is it composted? And why is it good for the environment? This short video gives an overview of the environmental benefits of compostable packaging, the labeling and certification systems, and proper disposal practices. This video was created in collaboration by PepsiCo, Milan Urban Food Policy Pact, Novamont, Seattle Public Utilities, Amsa, NFL, and Unilever.
... 50%